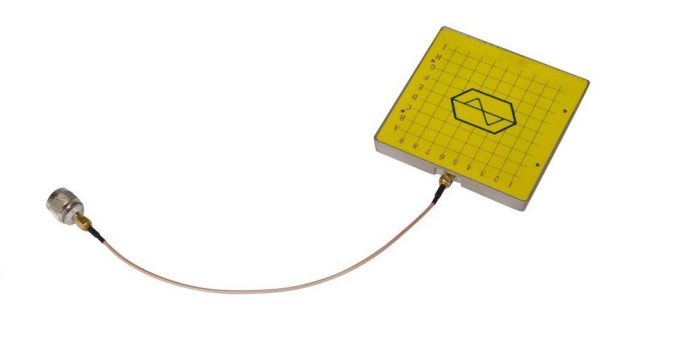 Flat SMA RF Antenna Coupler
This is an SMA Flat type RF antenna coupler and the model number is RC-3018. Osprey RF couplers have 3db coupling values and are available with SMA connectors. This mobile phone rf coupler couples parts of the transmission power in a transmission line. The product line of RF couplers has a frequency range from 0.1GHz to 6GHz. The bandwidth, high directivity, and high power that are required by the designers for their most demanding applications are provided in these RF couplers.
At times, RF couplers use two transmission lines that are situated close together so that energy can be coupled into the other while it's flowing through one. These Antenna couplers enable testing of multi-frequency band DUTs and are suitable for appliances that reach up to 6GHz frequency.
Important Details Of High Directivity Antenna
They have a frequency range of 800MHz to 6GHz.
It encounters an insertion loss between 8dB to 20dB
This is an SMA(M) type of RF connector.
Available color options are yellow and grey
The total weight is 80g
Default dimensions: 50mm * 30mm * 8mm (L*W*H)
The antenna is best-suited in applications including coupler test and RF function test
The accessories are supplied with the antenna and individually
The standing wave ratio is <1:1.5
It has a vertical polarization
Testing Applications of Antenna For Bandwidth
The expected applications of this antenna are testing the multi-frequency band gadgets. These include 5G/4G (LTE), 3G, GSM, CDMA, WCDMA, WiMAX, etc. More communication technologies testable with this antenna are Bluetooth, ZigBee, GNSS, RFID, etc.
Fortunately, this product is shippable worldwide, making it reachable to every potential customer all over the world. This product is ideal for phone testing in repair shops, service centers, manufacturing industries, and research and development laboratories.
More Details On SMA Connectors
These antennas are available in addition to SMA connectors, and 3dB coupling values. This is an RF coupler device that has a frequency range of 0.1GHz to 6GHz. There is no room for a custom product. Buyers can expect tremendous transmission power, bandwidth, high directivity, and high power that's not possible in every rival product.
Such products generally use multiple transmission lines, (preferably 2 transmission lines) that are set close to each other. This allows energy passing through one line to get coupled to each other.
It's important to note that these antennas are RoHS and REACH compliant. This gadget helps achieve radiation connection for nearby electromagnetic fields, eliminating the need to pass a physical RF connector. The users can couple to devices working on wireless technologies using the antenna. This can help facilitate efficient testing of broadband.
Antennas available in Omni-direction and wideband result in steady RF coupling. Consider this device as an important tool to couple antennas with different devices that operate on wireless technologies such as Wi-Fi and or Bluetooth.
Buyers shall expect excellent performance from the device. It won't overheat easily and can last for several months or perhaps years. The physical body can endure human abuse to some extent. Still, buyers are suggested to take proper care of the product.
Asking For A Quote
Buyers looking forward to buying this product shall drop their quote. The final price is subject to delivery location, order quantity, and deadline.