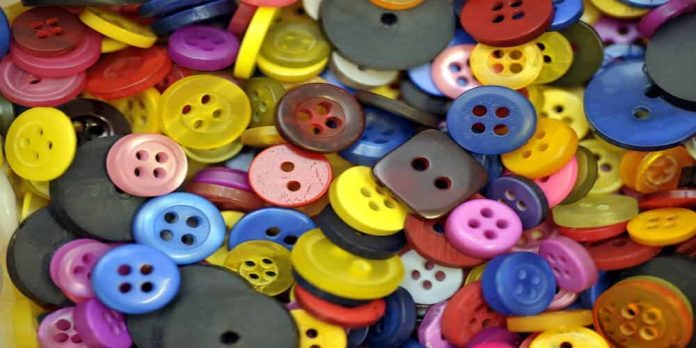 A blazer is a versatile piece that can be dressed up or down, making it a staple in any man or woman's wardrobe. Whether you're wearing it for a job interview, a first date, or casual Friday at the office, a blazer is perfect for the occasion. But did you know that not all blazers are created equal? In fact, the type of button on your blazer can say a lot about your style.
Here's a quick guide to your blazer's different types of buttons.
Horn Button
The horn button is the first kind of button we'll look at. Horn is a tough material that can take a beating and is often used in high-end garments like suits and jackets. These buttons are the way to go if you want a more luxurious appearance. However, they may cost more than other buttons since they're constructed from a natural substance.
Shell Button
Another luxurious-looking button option is shell buttons. Manufacturers create these using polished and dyed shells to achieve the desired color and finish. However, like horn buttons, shell buttons can be more expensive than other types of buttons.
Glass Button
Glass buttons are another type of button that adds a touch of luxury to a garment. They are made from glass and go through a process to achieve this finish. Glass buttons can be used on various garments such as blazers, shirts, and even dresses. However, they can be more fragile than other types of buttons and should be handled with care.
Fabric Button
Fabric buttons are made from fabric, as the name implies. Fabric buttons may be created from various materials, including cotton, wool, and even leather. Sports jackets and blazers feature a lot of fabric buttons. They're an excellent choice if you're searching for a fashionable and long-lasting button.
Wooden buttons
If you're aiming for a more natural look, then wooden buttons are the way to go. These types of buttons are commonly made from hardwoods, like oak or maple. Additionally, depending on the wood grain and desired shade, they can also be stained or painted. Ultimately, opting for wooden buttons is an excellent way to add a rustic touch your clothing item.
Metal Buttons
Metal buttons are another option for higher-end blazers. They come in various finishes, including brass, nickel, and silver, so you can choose the one that best matches your style. Metal buttons are also very durable and are more scratch-resistant than other buttons.
Plastic/Resin Buttons
Plastic or resin buttons are the most inexpensive type of button, and they're often found on casual blazers. While they may not be as durable as other types of buttons, they come in a wide variety of colors and styles, so you're sure to find one that suits your taste.
Conclusion
As you can see, many different types of buttons are available on the market today. Each kind of button has its unique look and purpose. When selecting a blazer (or any garment) for your wardrobe, take some time to consider the different types of buttons available so that you can choose the one that best suits your needs. Thanks for reading!